What is Sustainable Agriculture
How do we produce and distribute food, fuel, and fiber sustainably? While every strategy varies, SARE embraces three broad goals: profit over the long term; stewardship of our nation's land, air, and water; and quality of life for farmers, ranchers, and their communities.
Learn more
---
New Fresh Growth Episode
We talk with Tangy and Matt Bates who operate Blue Creek Livestock in Delta Junction Alaska in Episode 6. Since the beginning, Blue Creek Cattle has been building soils and herds. Tangy and Matt talk about the opportunities and challenges of farming in Alaska. Cover crops and building their own butcher shop are only two of many topics discussed in this episode.
Listen to Podcast
Stories from the West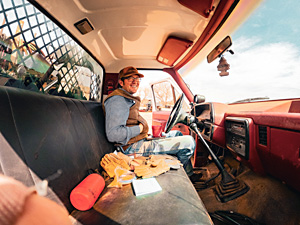 Farmer to Farmer
In Northern Colorado, Building Soil Takes Time
For anyone focused on building or rebuilding healthy soils, it's worth remembering that soil took eons to develop initially. Improving it doesn't happen overnight. That's a lesson farmers and ranchers are learning in northern Colorado through a Citizen Science Soil Health Project funded by Western SARE. The three-year, three-county project provides free soil testing and […]
About Western SARE
Western SARE provides competitive grants and educational opportunities in Alaska, American Samoa, Arizona, California, Colorado, Guam, Hawaii, Federated States of Micronesia, Idaho, Montana, Nevada, New Mexico, Northern Marianas Islands, Oregon, Utah, Washington, and Wyoming.
Farmers are very interested now, and the ag professionals who have gone through the training are educating farmers in the practice.

Learn about Western SARE