2020 Annual Report
Use this interactive infographic to learn what was funded in 2020 and the impacts to ag that funding from 2019 made in the Western region.
View Infographic
Grants Lifecycle Flowchart
This flowchart describes our grants' life cycle from submission of proposal through management of grant.
View Flowchart
Administrative Council Vacancies
The Administrative Council of Western SARE is seeking applicants for qualified individuals for three positions representing either 1) non-government organizations, 2) agri-business, and 3) farmer/rancher on the Western SARE Administrative Council. Applications are due October 15, 2021.
Read More
Stories from the West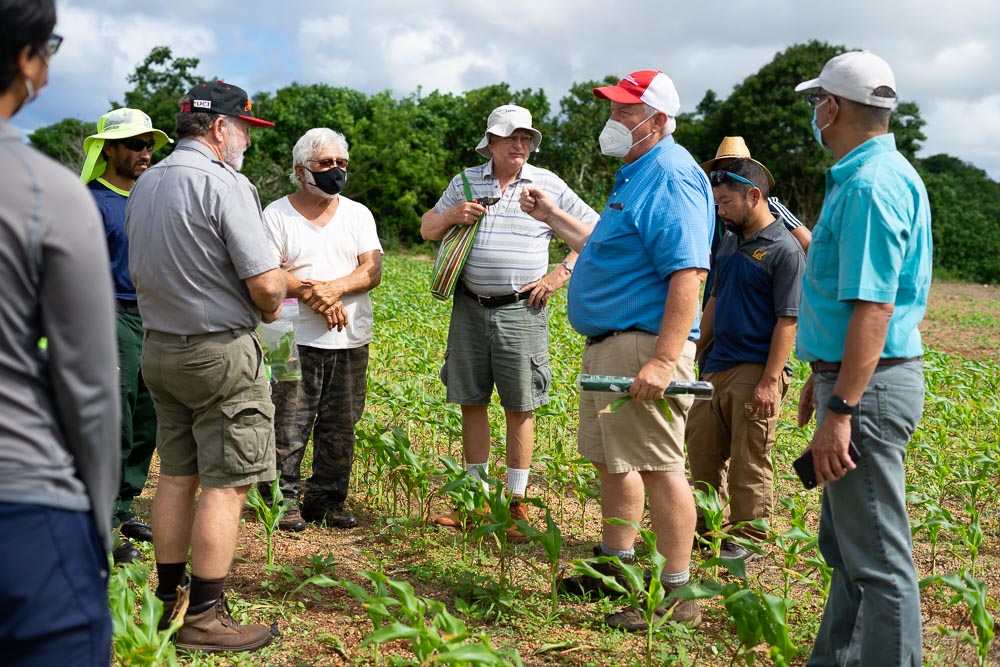 Workshop
Getting the Diagnosis Right: Guam Workshop Focuses on Foliar Fungal Diseases
In farming, as in medicine, an accurate diagnosis is critical. For a doctor to prescribe the correct treatment, they need to know the specific disease causing a patient's symptoms. The same is true for growers. When they see disease symptoms in a field, they need to know the underlying cause in order to correctly treat […]
About Western SARE
SARE is built on a foundation of respect for agricultural producers – the idea that farmers and ranchers know best what does and does not work on the land. Indeed, farmers and ranchers initiate many SARE research projects and are involved in nearly all of them as consultants or research coordinators. The bottom line: SARE supports high quality research and education in sustainable agriculture with minimum overhead.
Farmers are very interested now, and the ag professionals who have gone through the training are educating farmers in the practice.
Learn about Western SARE