Open - Closes November 1, 2023
Professional Development Program grants focus on educating and training agricultural professionals to increase their understanding and proficiency in sustainable agriculture so they, in turn, can educate and train other agricultural professionals.
How the Program Works
Professional Development projects must improve the ability of agricultural professionals to conduct educational programs and activities in sustainable agriculture principles and systems and to respond to inquiries on the subject from farmers, ranchers, and the public. In a "train the trainer" fashion, this program focuses on increasing knowledge and capacity for agricultural stakeholders to provide further training and information to other agricultural professionals and producers.
Project approaches can include, but are not limited to the following:
Workshops
Conferences
Curricula or Materials Development
Demonstrations
Web-based courses
Tours
Digital Media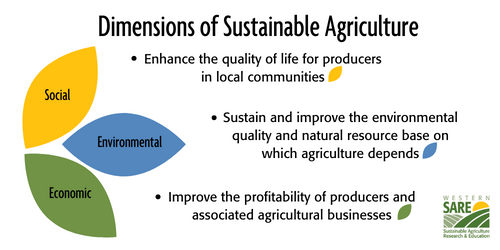 Successful projects incorporate the environmental, economic, and social dimensions of sustainable agriculture. Projects can be up to 3 years (36 months) in length and funded up to $100,000.
Timeline
Proposals Due: November 1
Review Panel Meets: December/January
Award Decisions: February/March
Project Funds Available: April
Next CFP: Spring 2024
Contact Us
(307) 575-2416