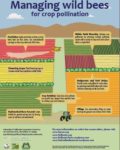 Managing for Wild Bees
Pollination is a critical component of the crop production cycle, directly contributing to reproductive success for pollinator-dependent crops. Graduate student Hillary Sardinas evaluated the ability of hedgerow restorations to augment hybrid sunflower pollination by the native bee community. She also investigated whether rates of nesting were increased in fields adjacent to hedgerows, as well as whether the presence of hedgerows enhanced the diversity and abundance of the native bee community at different distances into fields.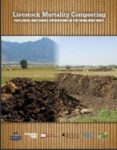 Livestock Mortality Composting Manual
Mortality management threatens the sustainability of livestock production in many ways. Composting mortalities is an alternative that holds promise for the achievement of environmental protection, economic sustainability and job creation. Incluye los recursos en español.