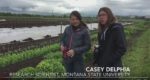 Planting Flower Strips for Native Bees
Montana State University researchers discuss flower strips of nine native plants that provide habitat for native bees and an additional income source for farmers who can collect and sell the flower seeds.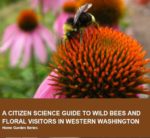 Citizen Science Guide to Wild Bees
This guide acts as an introductory document for those who would like to understand wild bee biodiversity and contribute to conservation through monitoring in western Washington.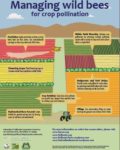 Managing for Wild Bees
Pollination is a critical component of the crop production cycle, directly contributing to reproductive success for pollinator-dependent crops. Graduate student Hillary Sardinas evaluated the ability of hedgerow restorations to augment hybrid sunflower pollination by the native bee community. She also investigated whether rates of nesting were increased in fields adjacent to hedgerows, as well as whether the presence of hedgerows enhanced the diversity and abundance of the native bee community at different distances into fields.