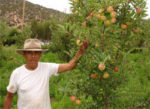 Good Agricultural Practices Program for New Mexico
The goal of the Good Agricultural Practices (GAPs) Program for New Mexico is to provide educational materials to food producers and educational professionals associated with agriculture in order to reduce microbial risks in fruits and vegetables. The project's website includes examples of on-farm forms and signs, workshop/training information, and background information and resources on GAPs. 
Responses to COVID-19 in Western Ag
Agriculture in the Western Region has been greatly impacted by COVID-19 and its resulting Shelter in Place orders, labor and processing challenges, and strongly shifting consumer behaviors and markets. It has also become clear that our agricultural community has been responding quickly and creatively. Western SARE cares about our community and feels a responsibility to share ideas and strategies. Toward that end, we conducted a survey of our state coordinators and project leaders of grants funded in the past three years. The data and examples are listed below. We will also create a report from this information, along with ideas provided on how Western SARE itself should adapt to the crisis.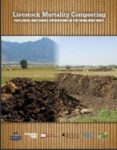 Livestock Mortality Composting Manual
Mortality management threatens the sustainability of livestock production in many ways. Composting mortalities is an alternative that holds promise for the achievement of environmental protection, economic sustainability and job creation. Incluye los recursos en español.