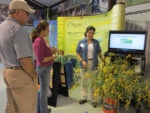 A Sunn Hemp Cover Crop for Soil Health and Nematode Management
These University of Hawaii fact sheets and virtual field day explain how to use sunn hemp as a cover crop to control weeds, nematodes and other pests, add soil nutrients, prevent erosion, and contribute to a more robust and complex community of beneficial nematodes. Available fact sheets include: Using Sunn Hemp as a Cover Crop […]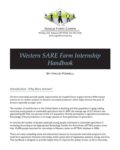 Farm Internship Handbook: Oregon
This handbook is designed for producers who have decided to use interns or already have an internship program in place and are looking for ways to improve it.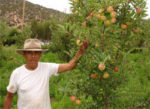 Good Agricultural Practices Program for New Mexico
The goal of the Good Agricultural Practices (GAPs) Program for New Mexico is to provide educational materials to food producers and educational professionals associated with agriculture in order to reduce microbial risks in fruits and vegetables. The project's website includes examples of on-farm forms and signs, workshop/training information, and background information and resources on GAPs.