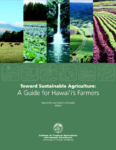 A Guide for Hawai'i's Farmers
This guide was developed to assist new farmers in tropical small-island settings by providing a distillation of expert information on sustainable agriculture principles, agroecology, crop production, animal production, agroforestry and marketing.
Prevention and Control of Wildlife Damage
This handbook is designed for Extension county agents and educators and Natural Resource Conservation Service (NRCS) personnel in the western U.S. Most County Extension Agents and Educators get questions related to wildlife pests. These may be for backyard wildlife pests or they may be related to traditional or organic farmers or ranchers. The purpose of […]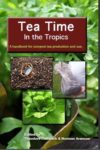 Tea Time in the Tropics
This book critically evaluates the phenomenon of compost tea and provides a thorough discussion of the composition and process of making compost.