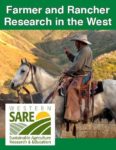 Farmer and Rancher Research in the West
Making changes on the farm or ranch involves taking risks. One or two years spent experimenting can lead to a financial hit too difficult to recover from. That's where Western SARE's Farmer/Rancher and Professional + Producer grants help out. Grantees, like the ones highlighted in this report, come up with the possible solution to a problem they face on their farm or ranch, propose a way to research the idea, and then Western SARE provides the critical support needed to experiment.The projects explore sustainable solutions to problems through on-farm research, demonstration, and education. It is expected that the results are shared with other producers. The highlights you'll read here are just a fraction of the creative projects attempting to solve real-world problems the grants programs have funded. 
Business Management Capacity for American Indian Agricultural Businesses
A curriculum on money and business management targeted for Native American participants.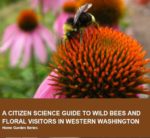 Citizen Science Guide to Wild Bees
This guide acts as an introductory document for those who would like to understand wild bee biodiversity and contribute to conservation through monitoring in western Washington.